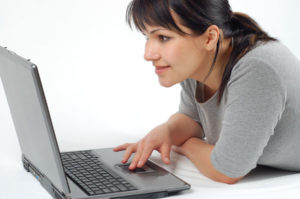 A key feature of MyeiNetSM is its Caseload Management solution. A secure, cloud-based software, MyeiNet gives you the ability to manage contacts, calendars, documents, and cases from any Internet enabled device.
Because Myelinet has been engineered for ease-of-use by EI professionals, the system is intuitive to use and requires little training.
Comprehensive Tools
Manage your caseload from top to bottom with features like:
Case and contact information
Calendaring
Notes and document management
Records management
Billing and payments
Sort, filter, and export data in a variety of ways
Our permissions-based role management system means only the right people see information authorized for their use in a secure, encrypted environment.
Advantages of Online Case Management
In Early Intervention, case documentation and management can be time consuming and burdened by compliance requirements. Our goal is to save time, help you make your processes faster, and HIPAA compliance easier.
From calendars and contact information to notes and record management, the information you need must be easy to see, easy to find, and easy to work with.
That's why MyeiNetSM  works on mobile devices and runs on most browsers, including Chrome, FireFox, Safari, an Microsoft Edge.
Critical to MyeliNet's success is that it was designed for EI providers by EI providers. Our goal isn't to sell software, it's to make Early Intervention more successful, both in outcomes for families and in day-to-day operations for providers.
MyeliNet is always new. You have the advantage of new software today, followed by enhanced software tomorrow. We're always listening, receiving feedback, adjusting to new challenges. Our mission is to keep up with your needs and anticipate future challenges.
Your demo is only a phone call away. Give our team a call at +61 (0) 3 8376 6284. You'll see why MyeliNetSM provides a reliable, affordable, and easy-to-use answer to your EI software needs.