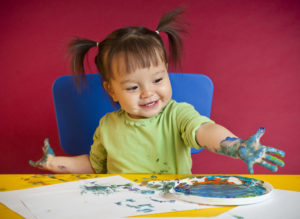 Maintaining a strong relationship with your clients has never been easier with MyeliNet. Our cloud-based CRM software allows you to access client information at a glance. MyeliNet enables Early Intervention providers to keep track of their client's progress, assessments, and treatment, presenting information in a way that streamlines your practice's workflow.
Electronic Record Management
Designed with EI professionals in mind, MyeliNet increases intake efficiency by providing a user-friendly and easy to navigate interface that eliminates clutter. Easily add new client information and update existing patient records with just a few clicks. MyeliNet's client management feature comes with a long list of benefits, including:
Easily organize client information.
Track client's goals and progress throughout course of treatment.
Readily access clients' insurance information.
Protected online document storage ensuring client information stays secure.
Readmit or add new patients with greater ease.
Secure Software
MyeliNet keeps client information safe with our secure, cloud-based software. Any new or additional client information entered is immediately backed up to our servers, where it is instantly retrievable. Using MyeliNet allows you to access client information at any time, from anywhere thanks to our online document storage.
Increasing Efficiency
CRM software from MyeliNet allows Early Intervention providers to grow the interaction between client and therapist. With every patient's notes neatly organized in our user-friendly software, it is easy to access and keep detailed notes. MyeliNet allows EI professionals to deepen their relationship with clients, and clients will benefit from more a fulfilling experience.
MyeliNet provides demo software free of charge. Begin your free demo today to see why EI professionals use and trust MyeliNet. Call our team at +61 (0) 3 8376 6284 to begin the next step.