MyeliNet is Always Improving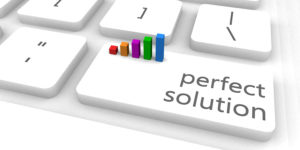 Most niche software systems are just modifications of software made for something else.
MyeliNetSM is different. Our software solution for Early Intervention program management was built from the ground up to serve EI providers and the families they care for. By making routine tasks like scheduling, billing, and client management and caseload management easy. MyeliNet saves time, reduces errors, and allows more focus to be placed on the families we serve.
Because MyeliNet is exclusively for Early Intervention, the feedback and field experience we gain over time goes into improving the system, streamlining workflows, and making even more intuitive choices for Early Intervention users. No effort is ever wasted on other services or industries where sales may be higher or solutions more profitable. We are first and always EI focused.
Recent Innovations
Early Intervention providers asked and we provided.
In order to minimize in-person interactions in the age of pandemic, MyeliNet allows parents to sign off on provided services from their own phone or computer screen.  Our parent portal keeps it all straight, including therapist visit calendaring and tele-intervention services.
Our ZOOM integration provides for effective tele-intervention whenever possible. With Tele-Intervention, Therapies such as Speech Therapy, Occupational Therapy and Physical therapy are delivered in real time over the Internet – meeting with the therapists online
The MyeliNet billing system delivers an environment of fast and efficient billing to aid with cash-flow and allow for a clear understanding of payment status.
When it comes to our MyeliNetSM software, our integrated parent/guardian portal provides a single access point where parents/guardians and therapists go to see therapy plans, developmental progress, check on appointment schedules, and much more.
Ease of Updates
When MyeliNet is updated, there's nothing for you to do. Our software is cloud-based and changes to the system are like changes made to your favorite website. The next time you login there is simply a new feature or a new capability. Of course, we take care to make changes in a way that you never lose the comfortable features you've come to rely on.
Optimized for your State or Local Requirements
When MyeliNet is offered in your area, be assured that we've taken into account any special reporting or billing requirements you'll need to effectively use the system. When you login, your MyeliNet account will be configured to work the way you need it to.
Would you like to learn more?
Your demo is only a phone call away. Give our team a call at +61 (0) 3 8376 6284. You'll see why MyeliNetSM provides a reliable, affordable, and easy-to-use answer to your EI software needs.